Built for engineers, by an engineer.
Our founder set out to design specialized firm management software that would make day-to-day processes more easy, accurate, and actionable. The result? BQE CORE.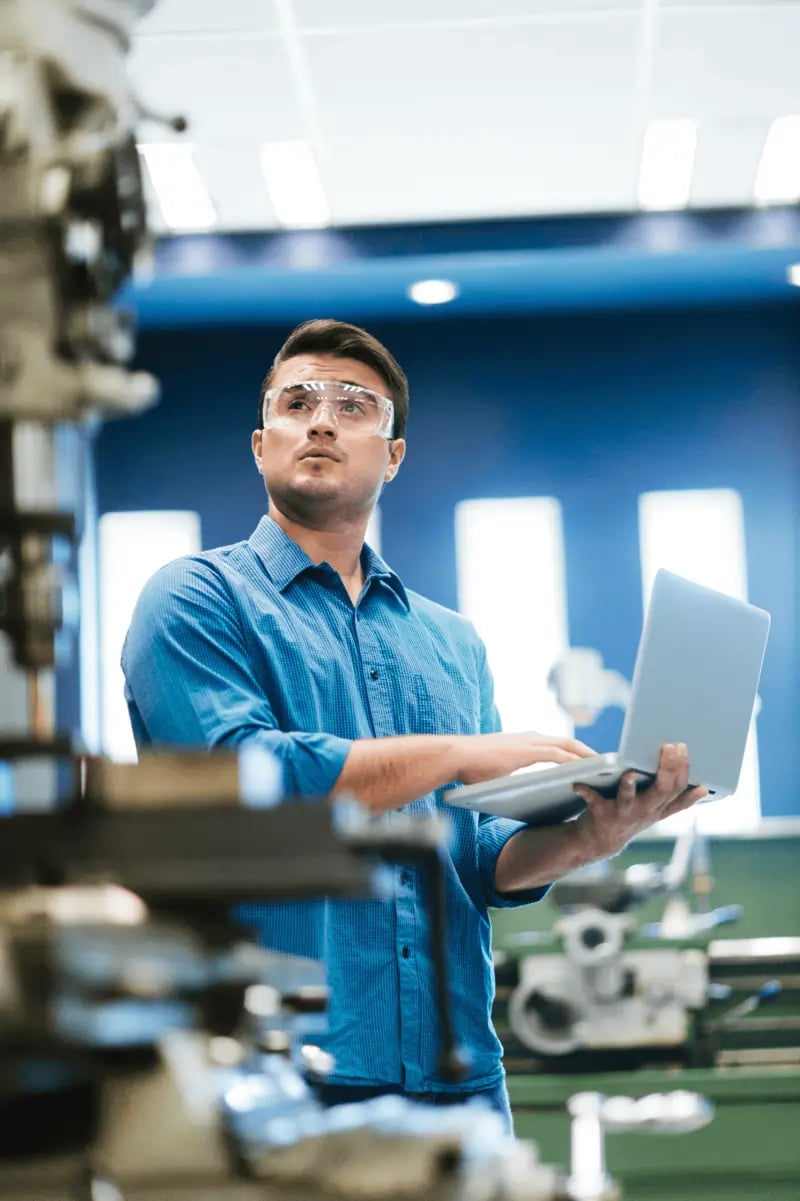 See how BQE CORE can help your firm.
Click through our interactive tour below to see how BQE CORE provides back office automation to
power front office insights and make firm management more agile, informed, and data-driven.
Integrate your front and back office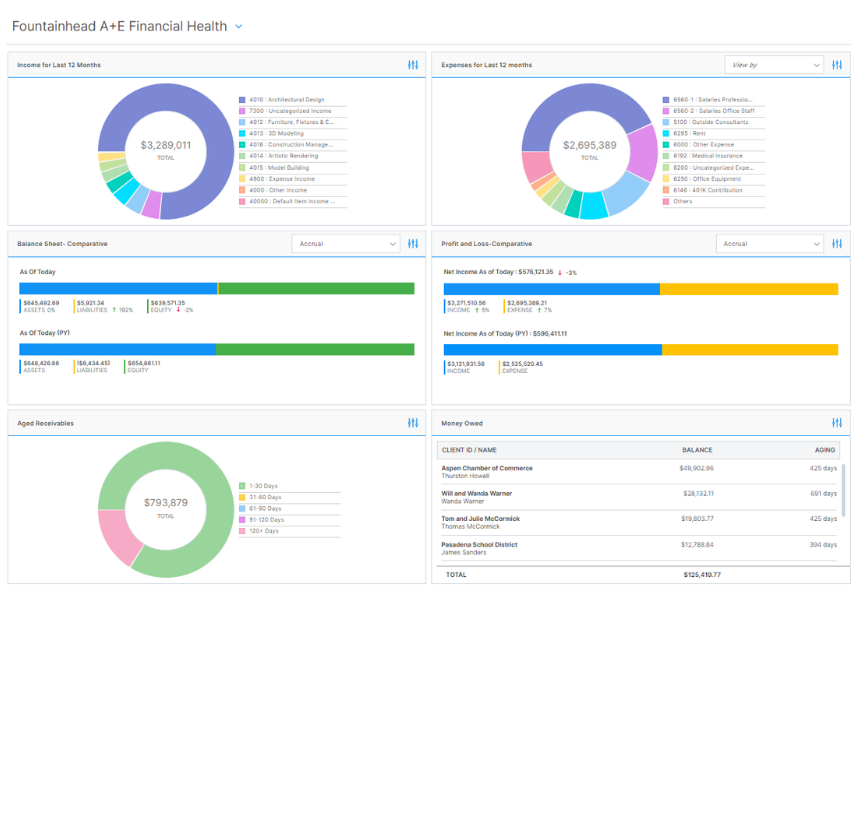 Get real-time visibility into KPIs
Empower your project managers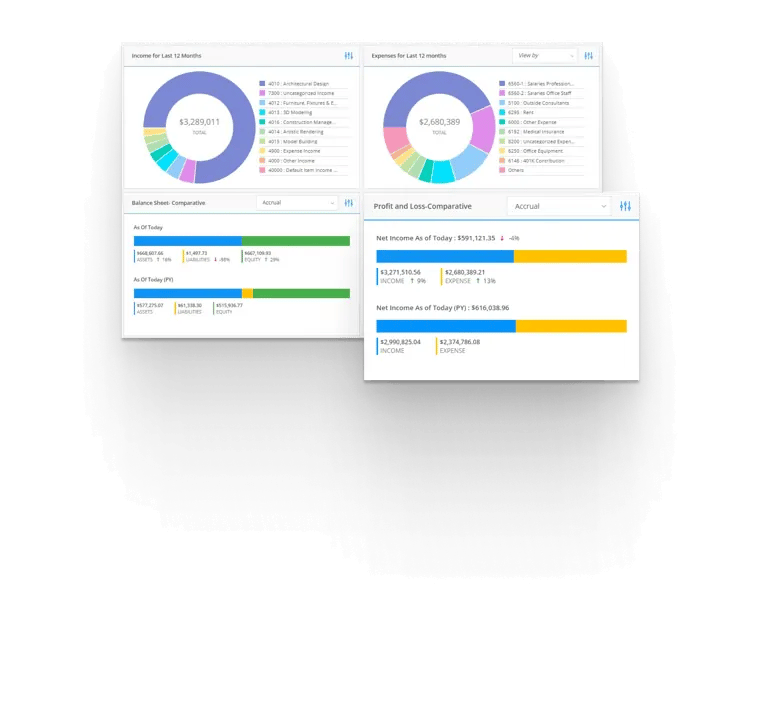 Turn project managers into business managers and produce more accurate P&L with the right project accounting and management tools.
See profitability at firm, client, project, phase, and employee levels instantly.
Optimally optimize P&L.
Automate expense capture/mapping and track time more precisely to more accurately account for billable hours and expenses.
Improve cost savings on every project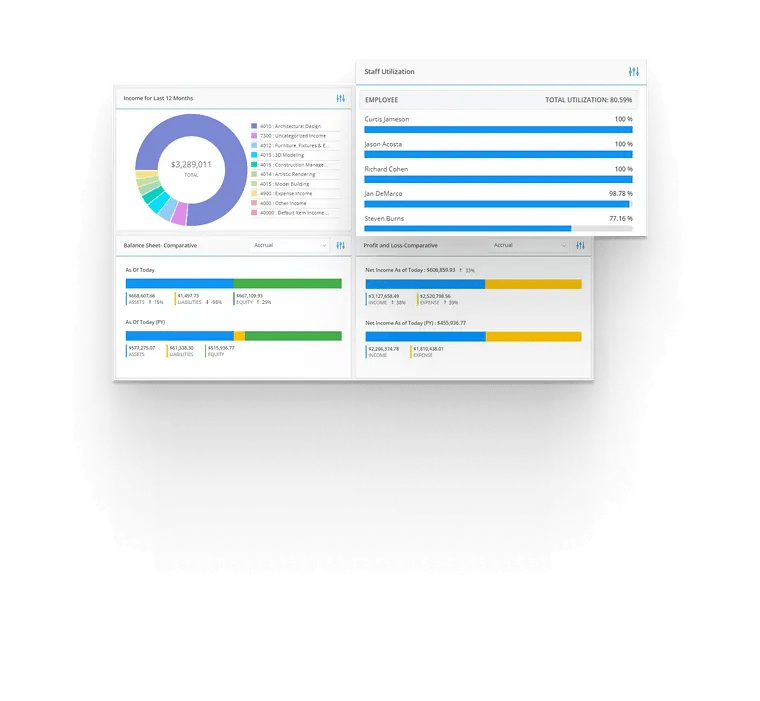 See project performance in real time at every phase to prevent missed deadlines, poor performance, and cost overruns.
Automate time tracking, invoicing and reporting to allow teams to spend more time on the projects themselves.
Avoid underworking or overworking your team by quickly monitoring utilization rates.
FAQ
What Content Management Features are Included in Engineering Project Management Software?
The best project management software for engineering firms includes content management features such as centralized document management, asset storage, resource management, and document tracking. These functionalities help keep engineering teams organized, up to date, and more efficient.
What Integrations Should an Engineering Firm Project Management Software Include?
A robust engineering firm management software should replace several third-party integrations you're using, but you may want to keep some tools that your team likes. Many companies prefer an all-in-one platform over several separate tools because it keeps your team aligned and provides a single source of truth. However, you should still look for an engineering business management software that seamlessly connects with popular programs like QuickBooks, G Suite, Xero, Stripe, Dropbox, One Drive, and Box.
How Does Engineering Project Tracking Software Improve Communication?
Effective communication is essential to a successful project, and engineering project management software makes it easy to keep in touch with all stakeholders. PM software will help your engineering firm improve communication and collaboration among clients, project teams, and other departments.

Project management software offers many of the same benefits as a CRM for engineering firms, but with extra capabilities like time and expense tracking, billing and invoicing, resource management, and automated reporting. PM features like progress tracking and task management help teams know if they're on track to reach their goals and avoid major issues or delays. Notifications on a task or project status keep all collaborators aligned and working together effectively.

Automation makes communication effortless and more detailed. With CORE's accounting and project management software for engineering firms, you automatically receive updates and save time on billing clients, forecasting financials, and managing your budgets.