All-in-one consulting firm solution designed to empower your team.
Our founders wanted easy to implement firm management software that provided real-time insights and automated operations to improve profitability for their project-based firms. Unable to find any that fit their needs, they created BQE CORE.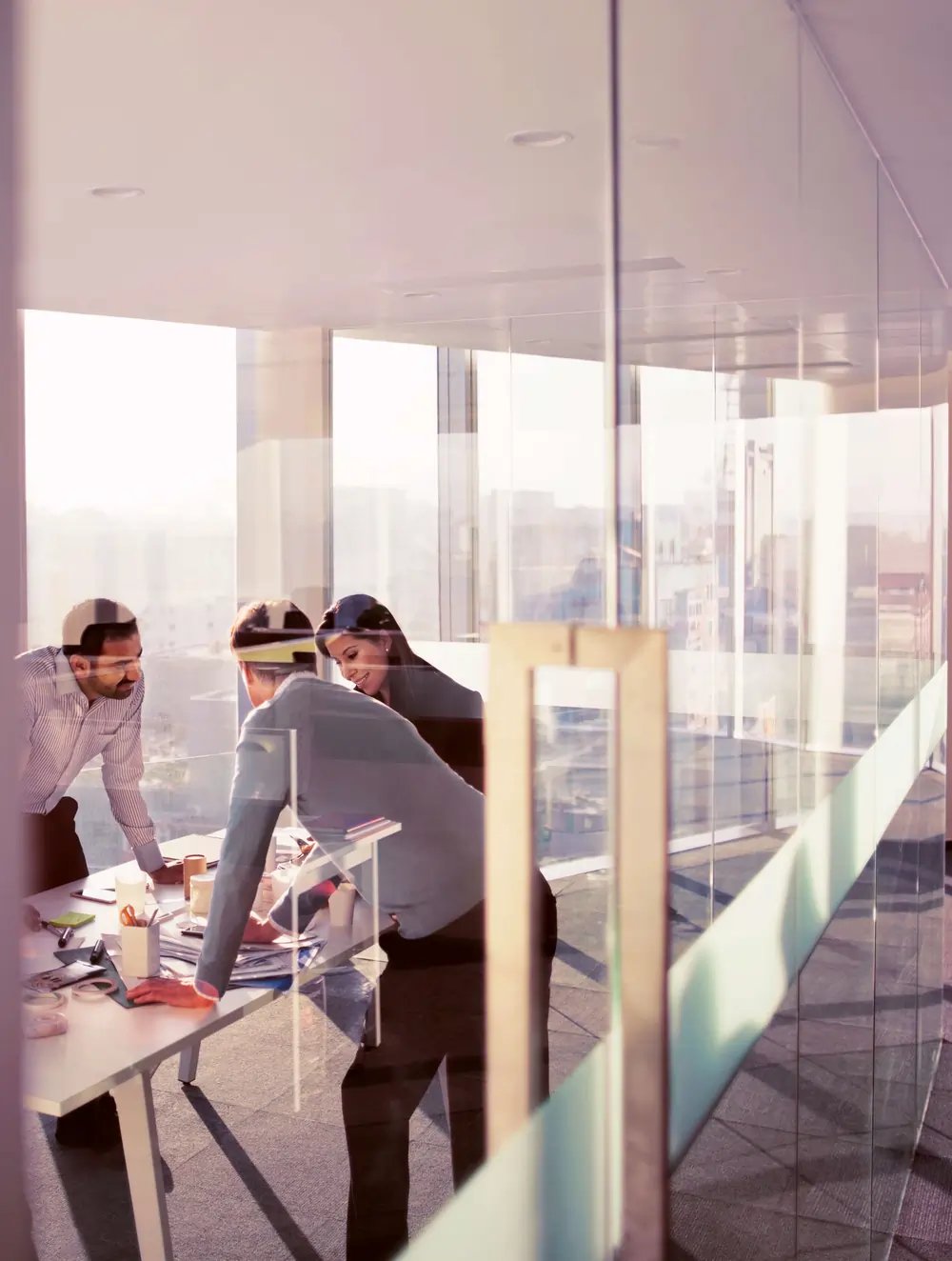 An all-in-one platform that unifies your front and back office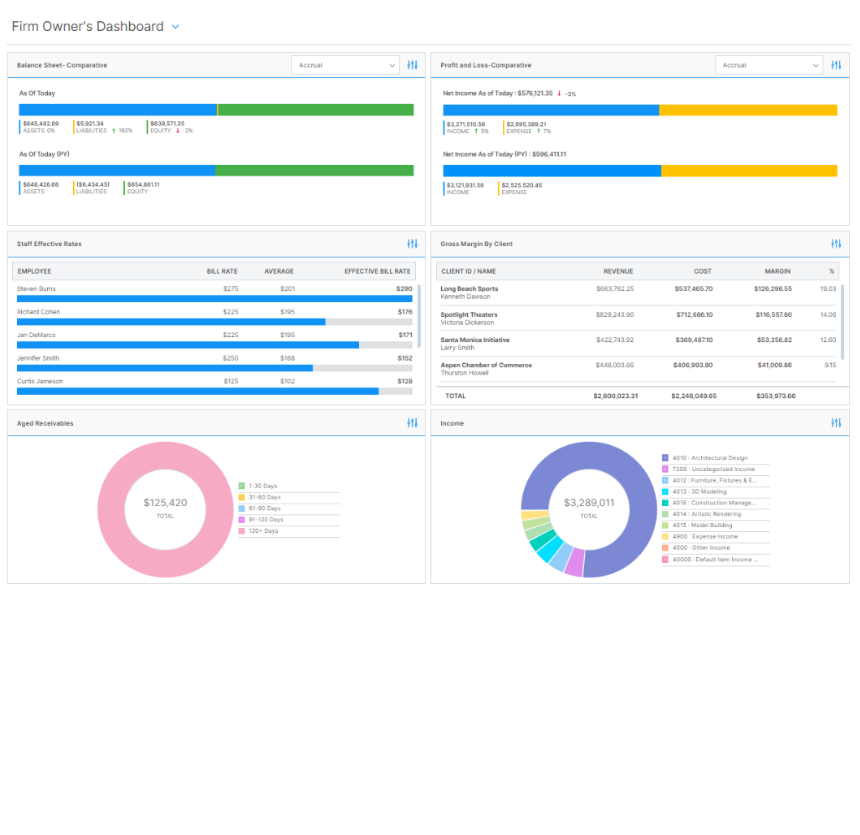 Make more informed decisions with real-time KPIs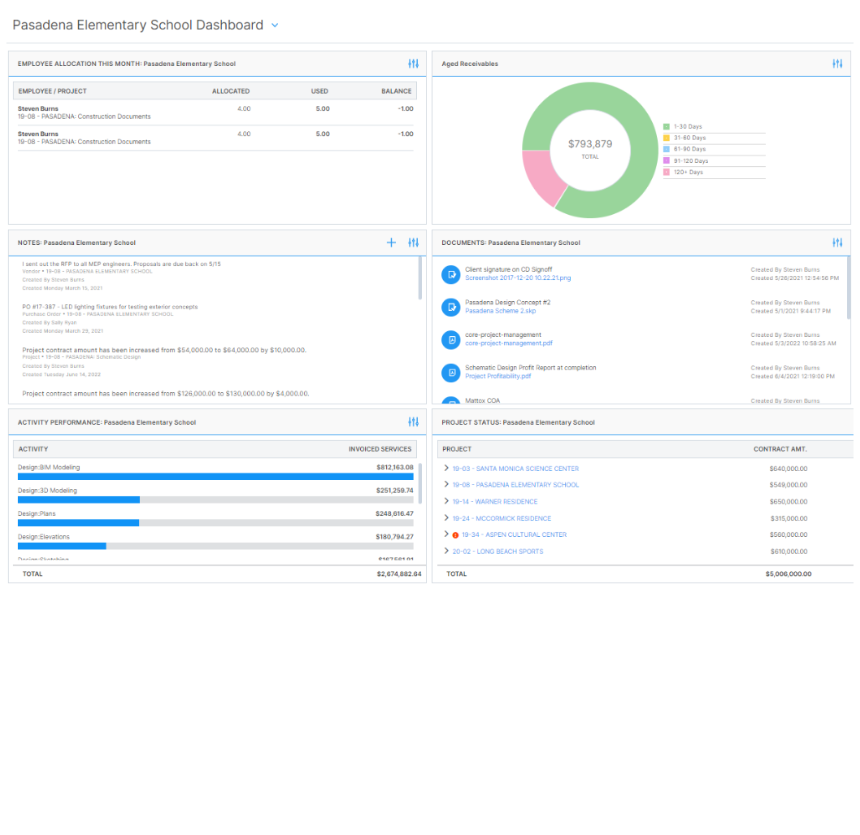 Merge project accounting with project management for an inside look into the financial implications of decision-making.
View your firm's key data and project performance with always up-to-date dashboards.
Easily understand vital metrics, such as overhead, GA, fringe, utilization, realization, runway, and profitability.
Give project managers the tools and insights they need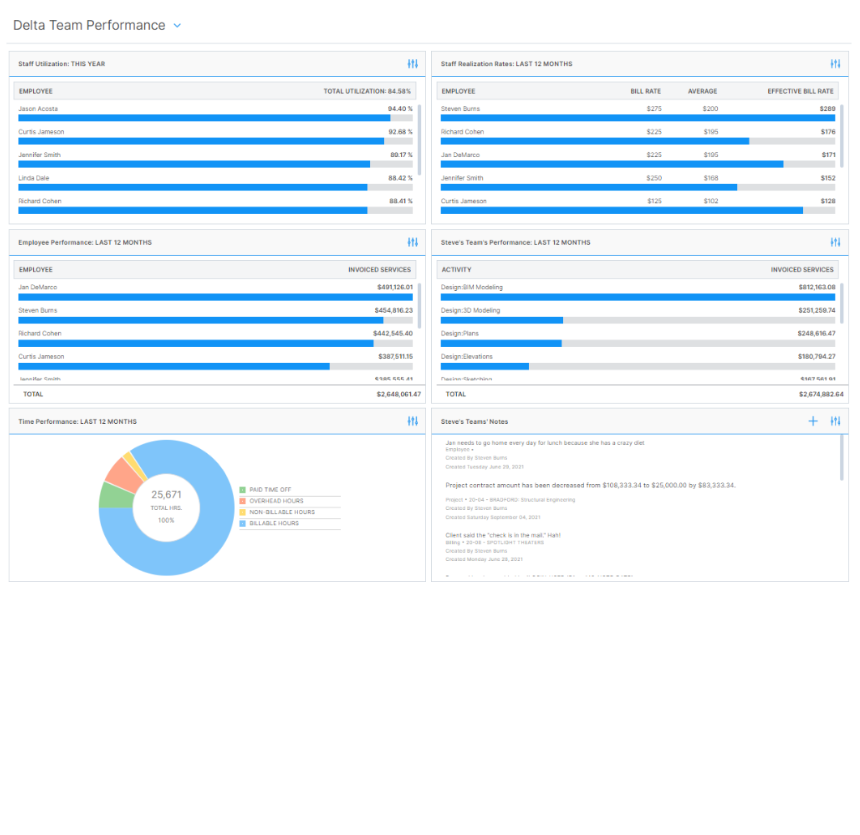 Integrate project accounting and management tools so project managers can focus on true P&L.
Access real-time views into every-level of profitability, including firm, client, project, phase, and employee.
Fully optimize P&L for improved profitability.
Account for every billable hour and expense through BQE CORE's smart time tracking and automated expense capture/mapping feature.
Deliver projects on time and on budget, every time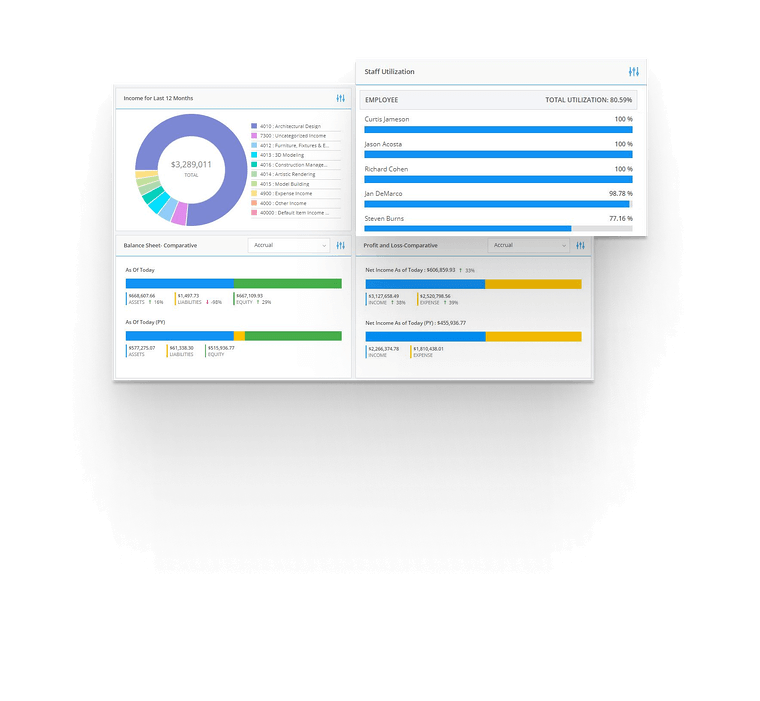 Stay within budget, improve team performance and never miss a deadline with real-time performance visibility at every phase.

Cut manual processes and focus more on project delivery when you automate time tracking, invoicing, and reporting.

Easily monitor utilization so your team is never over or under

-

worked.
Reduce costs and wasted time with automation
Create your invoicing to match unique project needs
FAQ
Why Do I Need Project Management Software for my Consulting Firm?
Project management software for consultants helps firms effectively manage teams and deliver better projects. Whether you're an environmental consultant, IT consultant, or general consultant, project tracking software like BQE CORE allows you to set up tasks that can be assigned automatically, allocate resources, and easily track milestones across every project phase.

Benefits of project management software for consultants include:
- Meeting milestones and deadlines
- Increased profitability
- Improved task execution
- Staying within budget
- Heightened client satisfaction
- Improved data analysis
- Time savings
How Does Consulting Software Improve Communication?
Consulting project management software (PM software) makes it easy to keep in touch with all stakeholders for effective communication. Consulting PM software helps your consulting firm improve collaboration by joining clients, project teams, and other departments together in one easy to use platform.

Automation in PM software makes communication effortless and more detailed for consulting firms. BQE CORE's accounting and project management software for consulting firms, lets you automatically receive updates and save time on billing clients, forecasting financials, and managing your budgets.
Do Consulting Firms Need Time Tracking Software?
Time and billing software is incredibly popular for the consulting industry. Time tracking software for consultants helps firms increase their overall productivity and keep projects moving forward and on time.
When you use a time tracking app, this allows you to capture every second spent on a project, so your consulting firm accurately invoices clients and tracks its billable vs. non-billable time.